Step 1 :

Install Sim card reader and connect with USB Port -

To use SIM Card Recovery Software, First Install SIM Card Reader Driver. Now connect SIM Card reader on USB port of your computer and insert SIM card in it.

After successfully installing SIM Card Recovery, the initial screen will be displayed –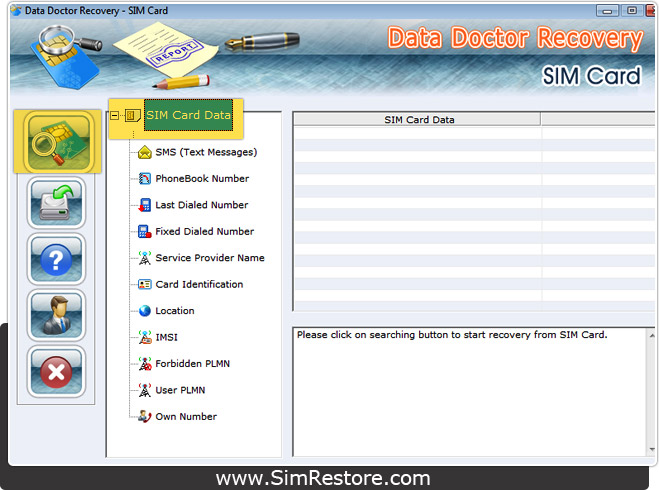 Now Click on "Start Searching" button to start searching data from SIM Card.